Hacking the IFRS17 timeline
to save 420+ project hours and
12+ months of man hours
A complimentary session for up to x8 participants

The most productive 2 hours of our IFRS17 project to date. Real Insights. Real Direction. Real hacks that we can apply to hack our own timeline. Highly recommend it.
Senior Actuary at mid-sized life company
Hacking the timeline for an IFRS17 Integration that yields optimal financial reporting inside 12 weeks is transforming how Life Insurance firms resolve IFRS17.
Inside 2 hours you will learn…
The exact hacks yielding meaningful results for Life Insurance firms
Lessons learned in 4 key areas: people, operations, data and systems
How to hack your own timeline to get meaningful results inside 12 weeks

We brought the entire team to the session. Everyone got value from participating. And we are already hacking our own timeline and seeing the results. Excellent session. 
Senior Actuary at mid-sized life company
Reitigh (Ray-Tig means 'to solve') is a group of IT speaking actuaries delivering optimal


financial reporting in as little as 12 weeks.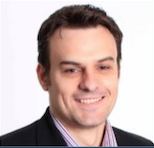 Brian Walsh
10+ years developing software
solutions for the insurance industry
Meet your
Hackathon
Facilitators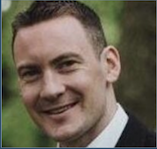 Darragh Pelly
10+ years as an Actuary optimising back end processes for the insurance industry
Book your 2-hour IFRS17 Hackathon here >>